Everybody knows that a picture is worth a thousand words, but this guy is pushing the concept to a whole new dimension: his life.
Also it's been awhile since last time I've posted pie charts :-)
Life expressed as a series of pie-charts: "Cory Doctorow: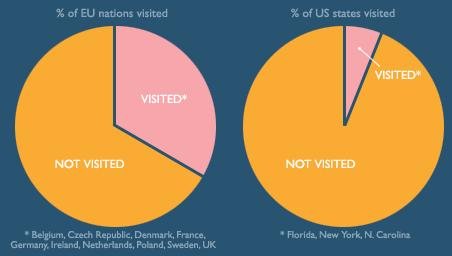 Craig Robinson has drawn up a page of pie-charts expressing facts about his life to date, such as portion of his life that his father was alive, percentage of countries visited, percentage of life supporting the Liverpool Football Club. Love the juxtaposition of the banal and the profound.
(via Kottke)
"
(Via Boing Boing.)